Side Projects
---
Harris James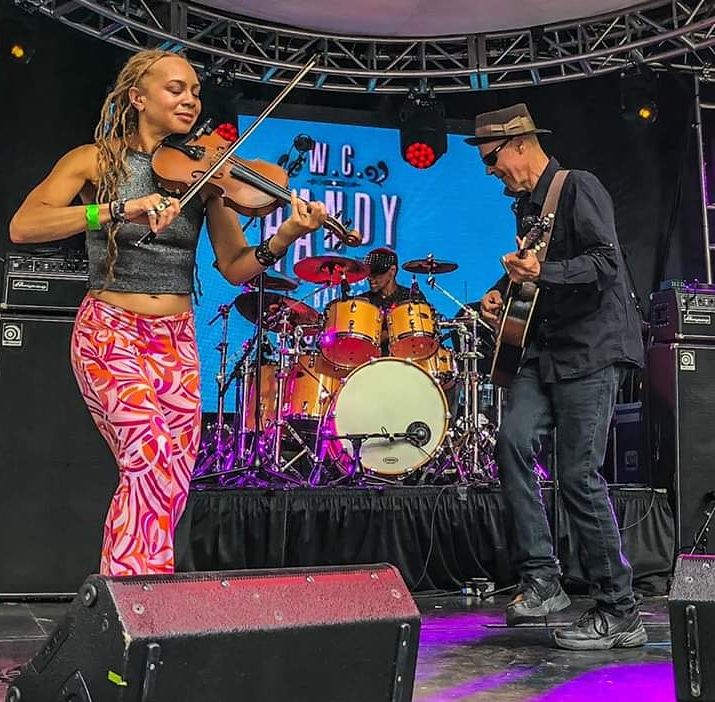 Harris James is a collaboration between Anne Harris and Markus James. The sound is a kaleidoscope of deep grooves, atmospheric instrumental passages, harmonies, and poetic flashes in a musical terrain that ranges from acoustic old-time to amped up Hill Country to electrified trance blues-rock.
​Between them, they make heavily blues-infused music which is edgy, haunting, cinematic, compelling, soulful, and deeply rooted. Whether you're a radio personality, a talent buyer, a promoter, or "just" a fan of thoughtful, exploratory and evocative music with a memorable presentation, this is an alliance not to be missed.
- Richard Shurman, Blues producer and historian
​The music of Harris James is refreshingly new, yet feels very familiar. Anne Harris and Markus James have created one of the most hauntingly beautiful recordings in recent memory.   This is truly music to be savored.
- Jesse Finkelstein,  Managing Dir., Blues Radio International
Harris James booking inquiries:
Steve Fugett - Road Warrior Agency - Nashville
---
JP Soars' Gypsy Blue Revue
featuring Anne Harris and Jason Ricci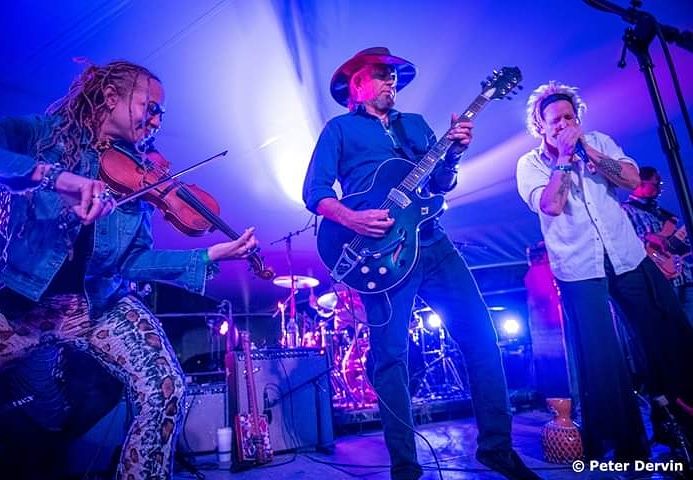 At the 2018 Big Blues Bender in Las Vegas JP Soars invited harmonica virtuoso Jason Ricci and violinist extraordinaire Anne Harris up on stage to sit in. "It's was a magical, almost religious musical experience," Soars says.
"I've known Jason Ricci for a long time going back to his early days of the 1990's living in South Florida. I've always loved his musicianship, his mastery of the instrument, his versatility, his love of multiple styles of music. Everything he plays he does it with conviction and you feel it. 
"I first met Anne Harris on the Legendary Rhythm and Blues Cruise while she was touring with the great Otis Taylor. The first time I heard her play it was simply mesmerizing on so many levels. The passion she brings to the stage, the excitement in her playing and the sheer power she exudes forces one to stop in their tracks and pay attention. Since then every time Harris and I wind up on a festival together I always invite her up to play and it it's always an amazing, inspiring experience."
"Getting to play with both Ricci and Harris together on the same stage was one of the highlights of my musical career and after the response from that one show at the Bender I knew we had to somehow make this magic happen again and again and to share this amazing experience with the rest of the world." Soars contacted Ricci and Harris and they both felt the same way." With that, the JP Soars' Gypsy Blue Revue was born.
"Do yourself a favor and get out and see this package. I guarantee you will leave with a smile on your face and a warmth in your heart that'll last a long time," says Soars. "It's an absolute breath of fresh air."
Lately the term Super Group is tossed around like a hot potato but this goes beyond the cliche' of Super Group. This is like a religious musical experience. Come get ya some. It'll do ya good.
JP Soars' Gypsy Blue Revue booking inquiries:
Harty Wiedemann, Blues Pros Talent
harty@bluespros.com
ph 850.509.1079
---